METROPOLITAN FAMILY SERVICES
FAMILY IS OUR MIDDLE NAME
Every member of the Metropolitan family empowers our communities to reach their greatest potential. Together, we are creating positive change for children and families to learn, to earn, to heal, and to thrive.
VIEW AS PDF
CAMPAIGN TO MPOWER FAMILIES
---
$1,000,000 and above
The Chicago Community Trust
The Duchossois Family Foundation
Gary and Virginia Gerst, Graham and Christy Gerst
Robert R. McCormick Foundation
Martha and Richard Melman
Partnership for Safe and Peaceful Communities
Barbara Rapp
State of Illinois Capital Development Grant

$250,000 - $999,000
Anonymous (4)
Craig and Janet Duchossois
Michael and Ashley Joyce
Equal Justice Works
Tony and Susan Hunter
The Jentes Family Foundation
The Harry and Jeanette Weinberg Foundation

$100,000 - $249,000
Anonymous
Maree G. Bullock, in honor of Jimmie R. Alford
Frank M. Clark, Jr.
John and Emily Costigan
Karen and John Crotty
Everytown Foundation for Gun Safety
Wade and Beverly Fetzer
Finnegan Family Foundation
Stephen and Eleni Griesemer
Estate of Arthur & Esther Kane
Kenneth D. Kopple Trust
John and Catherine MacCarthy
Mesirow Financial
Nicor Gas
Northern Trust
Nuveen Investments
Peyton and Susan Owen
Barbara Petersen
Polk Bros. Foundation
Richard and Linda Price
Silicon Valley Community Foundation
David Tropp/CBRE
Lynn and Allen Turner
Winston & Strawn

$50,000 - $99,999
Anonymous (2)
Hubert Allen
AT&T
BMO Harris Bank
Patrick and Betsy Canning
Rob and Darden Carr
Merle Goldblatt Cohen and Seymour Cohen, Lisa Cohen Schenkman and Gary Schenkman
Eliza and Timothy Earle
Steve and Anne Gilford
Kristine M. Givens
Kirk and Caroline James
John and Lisa McClure
Cathy and Bill Osborn
Kecia and Gray Steelman
Michael and Lori Vardas

$25,000 - $49,999
Mr. and Mrs. Erik Barefield
Michael and Jacky Ferro
Michael and Valerie Foradas
Christy and Graham Gerst
David F. Graham
Tom and Karen Howell
Lindy and Mike Keiser
Masonic Family Health Foundation, Inc.
Shirley and Bill Koloseike Foundation
Stanley and Virginia Pillman
Steve and Ann Potter
Kathleen and George Rummel
Leslie M. Smith and Dr. Michael Uzer
Scott and Michelle Solberg
Erich and Cobey Struckmeyer
Adrienne Weiss
Bruce and Beth White

$10,000 - $24,999
Anonymous (2)
John and Ann Amboian
Aon
Erica and Erik Borggren
CNA
Erica and Jeff Canzona
The Cleveland Avenue Foundation for Education
Sharon R. D'Alessandro
DNJ Intermodal Services
Victor Elting III
Ricardo Estrada and Beatriz Ponce de Leon
Kelly A. Fetzer
Fox Swibel Levin & Carroll LLP
Albert and Suzanne Friedman
Steve and Dina Gonzalez
Wallace Harris, Jr.
ITW

$10,000 - $24,999 cont.
Jane Addams Hull House Foundation
Colleen and Jim Jones
Jerry and Jayne Krulewitch
Eugene and Marge Malloy
Glenn and Gloria Mazade
Michael and Mary Ellen Mazzav Prince Charitable Trusts
Allen A. Rodriguez & Olinda L. Lemus & Family
Gregory L. Ryan and Anne P. Ryan
Anne and Mostafa Samsami-Mohajer
Michael J. Silverstein
Scott and Holly Simmons
Mike and Mary Ann Skarr
Barbara and Steven Stone
Patrick and Sharon Whiteside

$5,000 - $9,999
BDT
James and Barbara Carter
Julia Cloud
Jennifer Comparoni and Matthew Bernstein
Marcus Cooper
Kim Duchossois
Dayle Duchossois and Ed Fortino
Craig and Rebecca Eisner
Robert Ellis
Michael P. Emmert
Erin M. Gardiner
Robert and Carrie Gibson
Tom Hutchinson
Diana Palomar
Sandra and Michael Perlow
Mark and Marcie Peterson
The PrivateBank
Paul and Robin Pyrcik
Audrey and E. Leonard Rubin
Sophia Ruffolo
James and Laurie Shults
Matthew Walch and Sandra Muhlenbeck
Woods Fund of Chicago
Debbie K. Wright

$1,000 - $4,999
Anonymous
Patricia W. Alstrin
Amanda Amert
Darrin R. Bacon
Rebecca Weinstein Bacon
Gregory S. Bailey
Benjamin Bard
Tianne Bataille
Jim and Doris Borsch
Jeffrey and Debra Bruns
Jonathan and Jennifer Bunge
Thomas J. Carmody
Larry Carroll
Julie Chavez
The Lynn and Joel Chestler Family Foundation
Linton J. Childs
Tim and Marley Crane
Peter Crist
Tanya and Stephen Davis
Ryanne and Nathan Dent
Timothy and Anne Elliott
Ellwood Associates
Lloyd A. Fry Foundation
Jody A. Gauthier
David Glatz
Jessica Green
Kyle Harvey
Corinne Henry
Joseph and Sally Imburgia
Bill and Susan Jennrich
Michael C. Kasdin
James and Maryellen Klang
Ron Kropp
Anne Leventry
John and Martha Mabie
Jeanne and Bruce Marcus
Jim and Peggy McSherry
Greg and Karen Meyer
James Morsch
Mr. and Mrs. Carl A. Neumann
Rae and Jim Nevling
Theresa and Tom Nihill
Anna Novoseletsky
Rita M. Powers
Charles Peters and Cynthia Wilson
Daniel F. Rahill
Michelle Ramirez
Robert Regan and Cindy Clarke
Aaron Rice
Michael and Susan Roche
Lewis Rosenbloom
Cynthia Lowe Rynning
James Stoppel and Pam Sharar-Stoppel
Glyn and Marleen Skerrett
Douglas Stevens
John Stitzell
John R. Storino
Kristopher Swanson
Grace Tampa
Pamela Taylor
Michael Thorpe
Wheaton Bank & Trust
Leslie Wilson

METROPOLITAN STAFF DONORS
Allison Abayay
Tania Aglikin
Laura Allen
Whitney Allen
Carmen Andreys
Kenneth Bakari
Stanley Baker
Noel Battung
Katharine Bensinger
Malgorzata Bereziewicz
Anna Blocker
Anthony Briscoe
Vaughn D. Bryant
Sean Burns
Amanda Burrell
Osvaldo Caballero
Sharon Caldwell
Nicole Cameron
Judie Caribeaux
Josette Carmona
Ashleigh Claiborne
Ida Samuel-Clay
Latoya Cole
Maria Cosme
Tiffany Crowe
Max D'Auguanno
Maryann Dernlan
Angela Dixon
Chris Drake
Brenda Dunigan
Ric Estrada
Kimberly Fay
Mirando Franco
Andrea Garcia
Micaela Garrido
Mary Beth Glenn
Mary Haley Godlewski
Maria Carmen Gonzalez-Djangi
Leticia Guitron
Alex Harris
Bridget Hatch
Vaughn Haynes
Corinne Henry
Antonia Hernandez
Denis Hurley
Ruaa Jaber
Heather Jamieson
Juanita Jenkins
Shamelah Jones
Priscilla Kang
Mariola Kasper
Sevil Kaymakcalan
Miguel Keberlein
Lauren Klancic
Robin U. Knox
Kathleen Krucina
Benita Lackajs
Maureen Lamperis
Keli Levesque
Peter Lewis
Catherine Longkumer
Enrique Lopez
Rita Lopez Brosnan
Christine Manuel
Mark McKelvey
Maureen Meyer
Jen Michel
Amy Milligan
Lynnette Miloch
Jonathan Mixon
Veronica Monarrez
MyJhune D. Morris
Roxanne Nava
Theresa Nihill
Julie Noesen
Andrew Nordstrom
Clare O'Shea
Norma Pagan
Patricia Pani
Maria Perez
Katie Peterson
Cynthia Phillips
Pamela Porter-Dixon
Coretta J. Pruitt
Joyce Quezada
Kelly Reid
Lori Ribaudo
Seth Rich
Sarah Rifkind
Vikki Rompala
Maya Rosenbloom
Irma Saldana
Ann M. Santiago
Vanessa Schwartz
Laurie Sedio
Sarah Shirey
Cara Siebert
Danielle Slyder
Michael Sordill
Audrena Spence
Karen Steinke
Keisha Clark Stirgus
Barbara West Stone
Erendira Strittar
Benjamin Suman
Pam Terrell
Maricruz De La Vega
Sandra Velazquez
Ken Vick
Daisy Vidal
Leticia Washington
Merica White
Meredith Williams
Dale Zigulich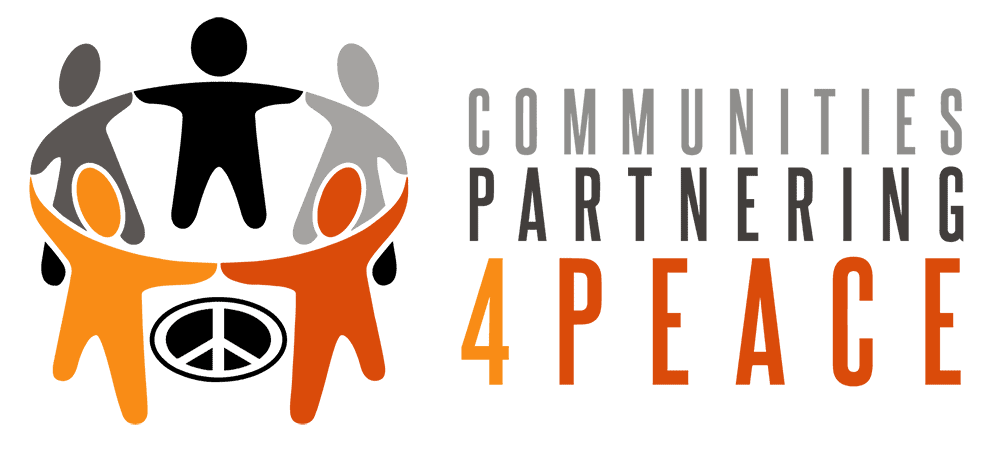 We thank the following members of the Partnership for Safe and Peaceful Communities and all investors in Communities Partnering 4 Peace (CP4P):
AT&T Foundation
Blue Cross and Blue Shield of Illinois
The Chicago Community Trust
Chicago CRED
Crown Family Philanthropies
Ford Foundation
Joyce Foundation
Krehbiel Family Foundation
John D. and Catherine T. MacArthur Foundation
Robert R. McCormick Foundation
Michael Reese Health Trust
Polk Bros. Foundation
Prince Charitable Trusts
J.B. and M.K. Pritzker Foundation
Pritzker Pucker Family Foundation
The Siragusa Family Foundation
Steans Family Foundation
The Harry and Jeanette Weinberg Foundation
Anonymous (4)

CAMPAIGN CABINET
Tony Hunter
Campaign Co-Chair
John MacCarthy
Campaign Co-Chair
Martha Melman
Campaign Co-Chair
Richard Price
Campaign Co-Chair
John Canning
Patrick Canning
Merle Goldblatt Cohen
Craig Duchossois
C. Gary Gerst
Kyle Harvey
Roger Hochschild
W. Kirk James
Ashley Duchossois Joyce
Glenn Mazade
Peyton H. (Chip) Owen, Jr.
Diana Palomar
Virginia Johnson Pillman
Barbara Rapp
Audrey Rubin
Eileen Scudder
Michael Skarr
Leslie Smith
Byron O. Spruell
Kecia Steelman
Doug Stevens
Michael Vardas, Jr.
Frederick Waddell

FOCUS ON STRENGTHS
KIRK JAMES, HUB International, Ltd. (retired)
"Talk to any MFS client, receptionist, clinician, case manager, administrator, executive, donor or board member and you'll sense that our passion for serving others is palpable. By focusing on the inherent strengths of all constituents, we are helping others - one individual, one family of individuals, one community of families, one community of communities - all, one day at a time, and every day over time. What a great opportunity to make a difference.
Join us."
Addison School District 4
Bensenville School District
Chicago Board of Education
Chicago Cook Workforce Partnership
Chicago Department of Family and Support Services
Chicago Department of Planning and Development
Chicago Department of Public Health
Chicago Housing Authority
Chicago State University
City of Elmhurst
City of Evanston
Cook County
DuPage County
DuPage County Health Department
DuPage County States Attorney
Illinois Access to Justice
Illinois Attorney General
Illinois Coalition Against Domestic Violence
Illinois Community College Board
Illinois Criminal Justice Information Authority
Illinois Department on Aging
Illinois Department of Children and Family Services
Illinois Department of Commerce and Economic Opportunity
Illinois Department of Human Services
Illinois Secretary of State
Illinois State Board of Education
City of Naperville
Niles Township
Northeastern Illinois Area Agency on Aging
University of Illinois Chicago
U.S. Department of Education
U.S. Department of Health and Human Services
U.S. Department of Justice
U.S. Department of Labor

ACCOUNTABLE
TONY HUNTER, Chairman and CEO, McClatchy Co.
"Accountability is the underpinning of Metropolitan's commitment to investing resources into programs that deliver the biggest impact to our client families. As Board Members, we are entrusted to provide oversight and to empower the talented team at Metropolitan. It is our responsibility to lead by example, to bring our passion, fueling our impact, as we work to give our families a strong foundation to build upon. And we see time and time again that a strong foundation results in children and families achieving their aspirations and, in turn, creating a stronger community."
FOUNDATION, ORGANIZATION, AND CORPORATE DONORS
---
$1,000,000 and above
The Chicago Community Trust
Chicago CRED, Inc.
The Duchossois Family Foundation
Safe Chicago Network Fund

$100,000 to $999,999
Acclivus Inc.
Jane Addams Center for Social Policy
Blue Cross Blue Shield of Illinois
BNY Mellon, N.A.
DuPage Foundation
Emerson Collective, LLC
Equal Justice Works
Finnegan Family Foundation
Lawyers Trust Fund of Illinois
Local Initiatives Support Corporation (LISC)
Michael Reese Health Trust
NFL Foundation
The Ounce of Prevention Fund
Polk Bros. Foundation
Pritzker Foundation
Robert R. McCormick Foundation
Steans Family Foundation
Treasure House
YouthBuild USA, Inc.

$50,000 to $99,999
A Better Chicago Fund
Paul M. Angell Family Foundation
AT&T Foundation
Bank of America
Nathan and Emily S. Blum Fund
Bowman C. Lingle Trust
Chicago Foundation For Women
Children's Home & Aid Society
Community Memorial Foundation
Crown Family Philanthropies
IMC Chicago Charitable Foundation
John R. Flanagan Charitable Foundation
Julius Frankel Foundation
The James Family Fund
Joyce Foundation
Mesirow Financial
Charles Stewart Mott Foundation
Northwestern Memorial Foundation
Nurse-Family Partnership
The Pritzker Pucker Family Foundation
Reade Industrial Fund
United Way of Metro Chicago

$25,000 to $49,999
Baker & McKenzie LLP
BMO Harris Bank
The Chicago Bar Foundation
CME Group Foundation
ComEd, An Exelon Company

$25,000 to $49,999 cont.
Illinois Children's Healthcare Foundation
Illinois Equal Justice Foundation
The Northern Trust Charitable Trust
PNC Foundation
Schwab Brokerage
Stem Next Opportunity Fund
Stradley Ronon Stevens & Young, LLP
Timken Foundation of Canton

$10,000 to $24,999
AAR Corp.
Abbott Laboratories
Afterschool Alliance
Aileen S. Andrew Foundation
Allstate Foundation
Aon Foundation
The Boeing Company
Caerus Foundation
Chicago Cubs
Chicago White Sox Charities
Collaborative Communications Group, Inc.
Comcast Cable
d'Escoto Inc.
Deloitte LLP
Delta Dental Plan of Illinois
Fidelity Charitable Gift Fund
Fidelity Clearing and Custody Solutions
Fifth Third Bank
Freeborn & Peters LLP
Goldberg Kohn Foundation
Jenner & Block LLP
Jones Day
KPMG LLP
Latham & Watkins LLP
Leva Family Foundation
Mayer Brown LLP
McDonald's Corporation
Mid-Continent Capital, LLC
Morgan, Lewis & Bockius, LLP
Mulholland Family Donor-Advised Fund
Nicor Gas
Oberweis Asset Management, Inc.
The David & Roberta Olsen Family Foundation
Prince Charitable Trusts
Quinn Emanuel Urquhart & Sullivan, LLP
Renaissance Charitable Foundation
Revolution Global
George and Cindy Rusu Family Foundation
The George L. Shields Foundation, Inc.
Sidley Austin, LLP
ULTA Beauty
United Airlines
US Bank
We Raise Foundation
Wheaton Family Service League
W.P. & H.B. White Foundation
Winston & Strawn LLP

$5,000 to $9,999
Adler Murphy & McQuillen LLP
Alight Solutions
Barnes & Thornburg LLP
Brinks Gilson & Lione
Buckley LLP
Charles River Associates
CIBC Bank USA
Eimer Stahl LLP
Elkay Manufacturing Company
Evanston Community Foundation
Goldberg Kohn Ltd.
Grand Victoria Foundation
Greenberg Traurig LLP
Haworth, Inc.
Holland & Knight LLP
Hughes Socol Piers Resnick Dym, Ltd.
Husch Blackwell LLP
Ice Miller LLP
Illinois Bar Foundation
Jack and Jill Foundation
JAMS Chicago
Jay Johnson Charitable Trust
King & Spalding LLP
Lettuce Entertain You Enterprises, Inc.
Littler Mendelson P.C.
M/I Homes of Chicago, LLC
Max Goldenberg Foundation
Nuveen Investments, Inc.
Perkins Coie LLP
Proskauer Rose LLP
Rathje Woodward, LLC
Riley Safer Holmes & Cancila, LLP
Schiff Hardin LLP
The Richard M. Schulze Family Foundation
Stifel Nicolaus
The TJX Foundation, Inc.
Vedder Price P.C.
Village Treasure House
William and Mary Davis Foundation
Woods Fund of Chicago
Zurich American Insurance Co.

$2,500 to $4,999
Addison School District 4
Craft Lighting LLC
Deupree Family Foundation
DLA Piper
Edward-Elmhurst Healthcare
LeFort-Martin Family Fund
Phoenix Closures, Inc.
Public Interest Law Initiative
RSM US LLP
The Reichert Foundation
West Monroe Partners

$1,00 to $2,499
Anderson Law Offices PC
Laura and John Arnold Foundation
The Benevity Community Impact Fund
C.J. Erickson Plumbing Co.

$1,000 to $2,499 cont.
Capital Group
Colman Family Philanthropic Fund
Lloyd A. Fry Foundation
The Alliance of Downtown Glen Ellyn
Groebner & Associates, Inc.
Euler Hermes
KPMG Gives - United Way
The Kresge Foundation
The Navarro Family Charitable Fund
Network for Good
Oral Health Care Professionals
Proven IT
Schwab Fund for Charitable Giving
Skills for Chicagoland's Future
TM Financial Forensics
Vermeer Midwest

$500 to $999
Baird Foundation, Inc.
Downs Rachlin Martin PLLC
Ganan and Shapiro, P.C.
Haben Funeral Home & Crematory
Holy Apostles Philoptochos Society
Hynes Family Fund
Illinois Kindness LLC
Illinois Tool Works, Inc.
Neal, Gerber & Eisenberg LLP
Northminster Presbyterian Church
The Pampinella Family Charitable Foundation
Rotary Club of Skokie Valley Foundation
Samuel Weinstein Family Foundation
Savory Inc.
The Gnome Colony, Co.
The Kenrich Group

$250 to $499
AmazonSmile Foundation
Clari
The Comcast Foundation
Dry City Brew Works
E.P. Doyle & Son, LLC
Fennell Electric, Inc.
Gleason Family Charitable Fund
Grace United Methodist Church
Joseph and Helen Komarek Foundation
The Kenrich Group LLC
Market Strategies
Midwest Mechanical
One Hope United
Particle Technology Labs
Seyfarth Shaw LLP
Stulgin's Park Boulevard Tavern
Weiss-Read Charitable Fund
YourCause, LLC Trustee for U.S. Cellular Associate

MOBILIZE FOR SOCIAL JUSTICE
MICHELLE RAMIREZ, Partner, Sidley Austin LLP
"I have proudly supported MFS for over 10 years – first as a Legal Aid Society (LAS) fellow and later as a member of both the Legal Aid Society and GO boards – because MFS empowers all families in our community by mobilizing for social justice. MFS works to increase equity, inclusion and cultural competency in all of its initiatives. As an attorney and a former public school educator, I know first-hand the importance of social justice, and I look forward to supporting MFS for another 10 years!"
$100,000 to $999,999
Mr. and Mrs. C. Gary and Virginia Gerst
Mr. and Mrs. Tony and Susan Hunter
Mr. Mark Ladd
Martha and Richard Melman
Ms. Barbara Rapp

$50,000 to $99,999
Rob and Darden Carr
Mr. and Mrs. Timothy Earle
Mr. and Mrs. Stephen and Eleni Griesemer
Mr. and Mrs. Michael Keiser Donor Advised Fund
Mr. and Mrs. John and Catherine MacCarthy
Mrs. Linda B. Price
Ms. Eileen P. Scudder

$25,000 to $49,999
Anonymous
Erica and Erik Borggren
Ms. Maree G. Bullock
John and Emily Costigan
Ms. Martha Delgado and Mr. Saumya Nandi
Janet and Craig Duchossois
Mr. and Mrs. Michael W. Ferro, Jr.
Mrs. Merle A. Cohen and Mr. Seymour Cohen
Ms. Jackie E. McLaughlin and Mr. Ted Cornell
Mr. and Mrs. Mark and Marcie Peterson
Mr. and Mrs. Steven N. Potter
Michael and Lori Vardas

$10,000 to $24,999
Jim and Brenda McNamara
Mr. and Mrs. Steve and Linda Patton
Mrs. Barbara Petersen
Stanley M. and Virginia Johnson Pillman
John W. and Jeanne M. Rowe Family Crisis Support Fund
Mrs. Barbara A. Stone and Mr. Steven Stone
Donna, David, and Julia Tropp
Mrs. Lynn S. Turner
Mr. Bruce W. White and Mrs. Elizabeth White
Mr. W. Rockwell Wirtz
Mr. and Mrs. Matthew Zimmer

$5,000 to $9,999
Ms. Jennifer Comparoni and Mr. Matthew Bernstein
Mr. Peter D. Crist
Ms. Wendy DuBoe
Mr. Wade Fetzer
Albert and Suzanne Friedman
Mr. and Mrs. C. Graham Gerst
Robert and Carrie Gibson
Ms. Kristine M. Givens
Ms. Kyle L. Harvey
Mr. David D. Hiller
Ms. Mary Humenansky
Mr. John Kett
Mr. Dennis Klumb and Ms. Anne Leventry Jeffers
Aleck Matambo
Mr. John V. N. McClure
Mr. and Mrs. Joseph Molfese
Dominick Mondi
Ms. Diana Palomar
Mr. Robert J. Regan and Ms. Cynthia S. Clark
Mr. and Mrs. Brian F. Richards
Allen A. Rodriguez & Olinda L. Lemus and Family
Mr. and Mrs. Joseph M. Scandariato, Jr.
Holly and Scott Simmons
Mr. and Mrs. Michael Skarr
Mr. and Mrs. James C. Stephen
Mr. Eric L. Thompson
Eve Tyree
Mr. Tony Will

$2,500 to $4,999
Mr. Arjun Ahluwalia
Mr. and Mrs. Darrin R. Bacon
Mr. and Mrs. Gregory S. Bailey
Mr. and Mrs. Erik D. Barefield
Mr. and Mrs. Jeffrey Bruns
Mr. Michael G. Busse
Mr. Robert Chicoine
Ms. Sara H. Clark
Mr. and Mrs. Marcus L. Cooper
Mrs. Tanya G. Davis and Mr. Stephen Davis
Mr. and Mrs. Craig Esko
Mr. Jorge Farr-Aguilar
Ms. Corinne Henry
Mr. Dylan Hradek
Richard Hunter
Mr. and Mrs. Thomas Hutchinson
Dr. Beth L. Johnson
Mr. and Mrs. Richard Kirsch
Mr. and Mrs. James and Maryellen C. Klang
Mr. Robert C. Knuepfer, Jr.
Mr. and Mrs. Jerome Krulewitch
Mr. Kevin Lantry
Mr. and Mrs. Norman M. Leon
Mr. and Mrs. Eugene D. Malloy
Mr. Bruce Marcus
Mr. and Mrs. Glenn M. Mazade
Dan and Ellen McGowan
Ms. Molly Melman
Mr. Ronnie Moas
Deborah and John Muller
Paul and Robin Pyrcik
Chris Robinson
Mr. and Mrs. Bryan P. Rozum
Ms. Kathleen K. Rummel
Mr. and Mrs. Sergio Salinas
Dan Shevrin and Carol Silverman
Glyn and Marleen Skerrett
Mr. and Mrs. D. Gray and Kecia Steelman
Mr. David Strosnider
Mr. and Mrs. Robert Sullivan
Mr. Terrence J. Taylor
Mr. and Mrs. Paul Travers
Mr. Ken Travis
Kamiar Vossoughi
Ms. Debbie K. Wright

$1,000 to $2,499
Mrs. Patricia A. Alstrin
Mr. Daniel Arras
Mr. and Mrs. Michael G. Beemer
Carol and Tom Butler
Ms. Nancy A. Casanova
Julie Chavez
Jon Cherry
Mr. and Mrs. Joel Chestler
Linton J. Childs
Mr. Frank M. Clark, Jr.
John and Jan Cregier
Mrs. Sharon R. D'Alessandro
Mr. Christopher Dabovich
Mr. Thad Davis
Mr. Joe DiCosola
Mr. and Mrs. Jack Dominy
Mr. and Mrs. Jeffrey Dorsey
Ms. Heather Eddy Kistner
Ricardo Estrada and Beatriz Ponce de Leon
Pete and Christina Fawcett
Mr. Thomas Feldstein
Ms. Kelly A. Fetzer
Mr. and Mrs. Dennis FitzSimons
Mr. and Mrs. Edward A. Fortino
Mr. and Mrs. Terry Frye
Ms. Jody A. Gauthier
Mr. Steven Gerstung
Mr. and Mrs. William R. Gladden
Mr. David P. Glatz
Ms. Maria Carmen Gonzalez Djangi
Ms. Kathryn Gramling
Ms. Nancy S. Hartung
Ms. Stacee Hasenbalg
Mr. and Mrs. Michael R. Hassan
Mr. William D. Heinz
Karen and Tom Howell
Bill Huizinga
RJ Hutton
Mr. and Mrs. John C. Jenkins
Ms. Martha Johnson
Mr. and Mrs. Guy Johnson
Mr. Roger K. Johnson
Colleen and Jim Jones
Mr. Daniel J. Kach
Mr. Todd Kaplan and Ms. Katie Hazelwood
Robert and Karol Karlblom
Ms. Miriam Kass
Chantal Kazay
Sven Kins
Mr. Rob and Mrs. Allison Knuepfer
Mr. Daniel G. Kozera
Mr. Harry M. Kraemer
Dr. Lakshman Krishnamurthi

$1,000 to $2,499 cont.
Mr. and Mrs. Steven B. Larrick
Mr. and Mrs. Max Leichtman
Joseph Logan
Mr. and Mrs. Michael G. Lombard
Diane and Alejandro Longoria
Mr. and Mrs. Edward and Anne Lyman
Mr. and Mrs. John W. Madigan
Mr. and Mrs. Dennis Madsen
Ms. Lisa Mason and Mr. Glenn McKeown
Ms. Marilyn McCoy
John and Linnea Mead
Greg and Karen Meyer
Mr. and Mrs. David Miller
Ms. Mary E. Miller
Mr. James A. Morsch and Mrs. Margaret Rice
Ms. Olga Mosillo
Rich Murphy
Ms. Katharine Nathan and Mr. Tom Adams
Rae and James Nevling
Ms. Anna Novoseletsky
Ms. Elizabeth Nowak
Mr. and Mrs. Daniel O'Brien
Mrs. Cathy G. O'Kelly
Mr. and Mrs. Thomas G. Omundson
Mrs. Christine Organ
Emily Ory
Mr. and Mrs. Mark A. Peterson
Mrs. Carol C. Platt
Ms. Rita M. Alliss Powers
Mr. John C. Raffetto
Adesh Ramchandran
Ms. Marcele Reeb
Mr. Steve Riley
Dr. Barry Jay Riskin
Craig Roeder
Mrs. Sophia Ruffolo
Mrs. Cynthia Rynning
Anne Schreiber
Mr. William Schumann
Mr. and Mrs. Garrett P. Shumway
Mr. Michael J. Silverstein and Dr. Silvia Silverstein
Phil and Liz Smith
Mr. Jim Smulkowski
Mr. Edward Szklanecki
Mr. Reji Tharakan
Amiee Thomas
Mr. John Tompkins
Mr. and Mrs. James K. Toohey
Mr. John Tulloch
Mr. and Mrs. John R. Turney
Emily Uzer
Mrs. Dennise Vaughn
Mr. and Mrs. Jared Vegosen
Matthew Walch and Sandra Muhlenbeck
Mr. and Ms. Michael Werner
The Honorable Bonnie M. Wheaton
Mr. and Mrs. Patrick Whiteside
Mr. and Mrs. John B. Williams
Barbara Winkelman
Dr. Nancy Zarse

$500 to $999
Anonymous
Mr. and Mrs. Eric Adelstein
Ms. Lee Allison
Ms. Jenny L. Alwardt
Miss Blair Anstaett
April and Richard Arnold
Ms. Kendra Reinshagen and Mr. Stephen Aultz
Mr. James Baldwin
Mr. and Mrs. Francis R. Beidler III
Ms. Holly Blastic
Mr. and Mrs. Patrick Brosnan
Mr. and Mrs. Timothy L. Burke
Hon. and Mrs. Michael J. Burke
Mr. and Mrs. Thomas J. Carmody
Mr. and Mrs. James Carter
Ammon Carver
Ms. Patricia M. Conway and Mr. Robert M. Diamant
Phil Cook
Mr. and Mrs. John C. Dalby
Ariel Dela Cruz
Mr. and Mrs. Matthew Francis
David Free
Mrs. and Mr. Stacie L. Gannon
Mr. Alan Goldberg
Mr. Victor Grimm and Ms. Kathleen Grady
Robert Granger
Mr. Michael B. Gray
Mr. Steve Grimes
Mr. Zane Grube
Edward and Mary Kay Haben
Ms. Susan Ingraffia
Mr. Miguel Keberlein
Gerard and Eileen Kelly
Mr. and Mrs. David Kerbow
Ms. Laura Kofoid and Mr. David Ricci
Mr. Kyle Krueger
Mr. and Mrs. Adam Kurasiewicz
Marisa Kurk
Robert and Sally Larkin
Karen Larson
Ms. Monica Lavery
Ms. Cheryl A. LeeVan
Chris Leonard
Mr. and Mrs. Michael J. Lullo
Ms. Marion Lunn
Ms. Krishna Lynch
Mr. and Mrs. Peter Mancini
Ms. Karen A. Mathews
Mr. Kenneth Mathieu
Mr. Mark J. McCarville
Mr. and Mrs. James F. McSherry
Mr. and Mrs. Ronald A. Melman
Sandi and Mike Miller
Stephen Miller
Ms. Alicia Mlsna
Mr. J. Clifford Moos
Mr. Thomas Nash
Ms. Roxanne Nava
Theresa and Thomas Nihill
Mr. and Mrs. Mark Osgood
Jamie Pak
Mr. Brian Paladie
Dr. Robert W. Parsons, M.D.
Frank M. Pecora Family Fund "Try for Life" of The DuPage Community Foundation
Mr. and Mrs. Kenneth V. Perkins
Ms. Rebecca Perry
Chip Peters and Cynthia Wilson
Mr. Timothy R. Pyrcik
Mr. Daniel F. Rahill III
Mr. London Rakestraw
Michelle and Steven Ramirez
Ms. Anna Ranaldi
Mr. Ryan Ray
Mr. Norman L. Riley
Mrs. Natalie Rorem
Mary Roser
Payam Roshandel and Mr. Rubin
Mr. Daniel Sandlin
Michael and Meghan Shehorn
Mrs. Laurie F. Shults
Ms. Susan Slade
Holly Snow
Ms. Elizabeth L. Snyder
Ms. Karen Steinke
Mr. and Mrs. John Stitzell
Mr. Peter Waldman Sr.
Ms. Adrienne Weiss
Mr. and Mrs. Kevin Wietzke
Ms. Claudia Wilson
Mr. and Mrs. Dennis Wilson
Ms. Leslie C. Wilson
Mr. Jamie Yeater
Mr. David B. Yelin

$250-$499
Gwen C. Adams
Mr. Haven and Mrs. Mackenzie Allen
Mr. E. Arteta
Mr. and Mrs. John T. Baldwin
Mr. William Bargar
Mr. Greg Bingham
Matt Bradley
Mr. Thomas Britven
Bob and Lucia Cann
Ms. Judith Caribeaux
Mary Carignan
The Honorable Kelly Cassidy
Mr. and Mrs. Ramon Cepeda
Becky Chipparoni
Mr. Joseph Collado
Mr. Patrick John Cotter
Ms. Tiffany Crowe
Ms. Julie Curran
Ms. Jenna L. Daugherty
Ms. Kathleen Drouin
Rhona and Julian Frazin
Mr. David S. Freeman
Ms. Beth Gallagher

$250 to $499 cont.
Ms. Meagan Gillan
Mr. Bob Glaves
Mr. and Mrs. Steven E. Goldsher
Mr. and Mrs. Lee Gordon
Ms. Amanda M. Graveline
Mr. David Graveline
Mr. Mark Greer
Mr. Brian T. Hanson
Mr. Joseph M. Higgins
Mr. and Mrs. David Hirsch
Mr. Scott A. Hoesman
Laurie Holmes
Mr. David Holtermann
Mr. Gregory L. Hubert and Ms. Shelley S. Hubert
Ms. Stacy Jackson
Delores I. Kallas
Mr. and Mrs. Jeffrey Kardatzke
Mr. and Mrs. Rob Kerr
Corey and Lori Kilkelly
Ollie M. Knight and Melody Seaton
Ms. Rachel Kubasak
Mr. and Mrs. Walter W. Kurczewski, Esq.
Ms. Cynthia LaMotte
Mr. John Land
James and Kathleen Larkin
Karen and Terrence Larkin
Mr. David J. Leeney
Mr. Paul Liebenson
Sandra Linn
Mr. William Lutz
Mrs. Debra M. Marton
Mr. Andrew M. Masse
Mrs. Suzy McFaker
Mr. Renzo Mejia
Cristina Messerschmidt
Mr. and Mrs. Willie J. Miller
Ms. Veronica Montague
Mr. MyJhune Morris
Mrs. Mary A. Murray-Martin
Mr. Timothy Newbold and Ms. Lisa Yang
Corey and Christy Noland
The Nordstrom Family
Mr. and Mrs. Eric Olson
Ms. Leslie Paith
Ms. Maria Perez
Manny Perez
Mrs. Mary Perona and Mr. Dale Perona
Mr. and Mrs. Thomas D. Philipsborn
Neema Pourian
Elizabeth Prete
Ms. Danielle Provenzale
Mr. and Mrs. George T. Ralph III
Mr. and Mrs. William Revelle
Mr. Adam Rochman
Mr. and Mrs. Ethan Samson
Mrs. Carina E. Sanchez
Mr. Nathaniel Schnader
Mr. Michael D. Schnur and Ms. Janice J. Liten
Laurie Sedio
Mr. and Mrs. Richard J. Sieracki
Audrena Spence
Mr. William C. Spence
Mr. Frederick J. Sperling
Mrs. Sarah Stamatakos
Mr. and Mrs. Ubaldo Suarez del Real
Ms. Grace M. Tampa
Ms. Pamela Taylor
Mr. and Mrs. Howard A. Tullman
Mr. Lane W. Vanderslice
Mr. Edward Vanscoit
Ms. Laine Vant Hoff
Mr. Ken Vick
Benjamin Wakefield
Dr. Donald Weber and Mrs. Mary Jo Weber
Mr. and Mrs. Robert Wedding
Mr. Lawrence J. Wert
Mrs. Carol White
Ms. Sue Wielard
Mr. Christopher Wilmes
Glen Wolfe
Maria Wynne
Ms. Andrea Zopp

$100 to $249
Faiz and Shaheen Ahmed
Ms. Palma Aikins
Mr. and Mrs. Thomas D. Allen
Ms. Carol Althoff
Mr. Evan Altman
Mrs. Dayna Anderson
Mr. and Mrs. John A. Andersen
The Honorable Robert J. Anderson
Ms. Carmen Andreys
Ms. Aruna Anne
Ms. Emilia Arellano
Ms. Diane Augustine
Mr. Sebastian G. Baere
Mr. Stanley D. Baker
Mr. and Mrs. David T. Bald
Kin Kristoffer Quizana Bariso
Ms. Frances Barker
Ms. Linnea Barnes
Ms. Indre Rackauskas and Mr. Thomas Basso
Noel Battung
Ms. Malgorzata Bereziewicz
Mr. and Mrs. Joseph E. Birkett
Ms. Juliet Bissell
Mrs. Marilyn W. Blew
Ms. Barbara Boatman
Bob and Kathy Braasch
Mr. and Mrs. Earl C. Brady
Mr. Anthony Briscoe
Ms. Judith Brodhead
Mr. and Mrs. Keith D. Bronstein
Mr. Patrick Brosnan
Mr. and Mrs. Scott Brown
Mr. Vaughn D. Bryant
Mr. Paul Burgess
Mr. and Mrs. Joseph Cada
Ms. Nicole Cameron
Mr. Gregory Carder
Ms. Julie Carlsen
Ms. Julie Carter
Mr. Mark Chalmers
Chicago Pikes
BJ & Norm Chimenti
Ms. Julie Chirico
Ms. Agnes Choi
Mr. and Mrs. Ralph Chor, Jr.
Ms. Diane Cihangir
Mr. and Mrs. John W. Cook, Jr.
Ms. Debbie Cooper
Mrs. and Mr. Margaret A. Cooper
Mr. and Mrs. Robert P. Cowsert
Ms. Ebony Cox
Ms. Susan Crowder
Ms. Linda Curcio
Bill Curry
Ms. Tracy Daujotas
Ms. Mary Davolt
Ms. Maricruz De La Vega
Vanessa Deaton
Ms. Nancy DeBruin
Caroline Decker
Ms. Brenda DeGeer
Mr. and Mrs. Robert Denney
Mr. Chinar Desai
Ms. JoAnne Diamond
Mr. Michael diFilipo
Mr. Alan Disney
Ms. Pamela P. Dixon
Ms. Paulette Dodson
Mr. Michael Doyle
Mr. and Mrs. Edward Driscoll
Mr. and Mrs. Richard L. Duchossois
Ms. Kirsty Duffy
Ms. Brenda Dunigan
Mrs. Andrea Durbin
Mr. Michael DuVall
Jacob Dvoracek
Ms. Mary Dyer
Mr. and Mrs. James Eber
Mrs. Jane Eberle
Christopher M. Eddy, D.D.S. and Mrs. Denise Eddy
Ms. Terese Eddy
Mr. and Mrs. William Eddy
Mr. Jeffrey Eisenstein
Mr. David P. Eller
Ms. Barbara Ellson and Rev. Frank C. Baldwin
Mr. A. Gerald Erickson
Ms. Diane Fabro
Mr. Les Fahey
Zoilo Favela
Mr. Jeffrey Fleishmann
Mary M. Forester
Mr. and Mrs. Jeremy Forman
Joyce Frawley
Mr. and Mrs. Eugene J. Frett
Jessica Friedberg
Mr. Steve Fus
Sandra Galindo
Ms. Margaret Gallagher
Ms. Hannah Garrad
Mr. Mike Graf
Ms. Rita Grasser
Ms. Cynthia Gray

$100 to $249 cont.
Jeremiah Green
Ms. Allison Gregory
Mr. John R. Gritis
Mrs. Leticia Guitron
Mr. David Haas
Ms. Susan Haines
Mr. and Mrs. Mark Halligan
Ms. Laurie A. Hanson
Ms. Karen Harkness
Mr. and Mrs. Jeff Harris
Ms. Stephanie Hebron
Mr. Jim W. Hecker
Mr. Ryan S. Hedges
Ms. Kerry Hemmerich
Ms. Jennifer Henrikson
Ms. Barbara J. Hering
Ms. Jacqueline Herrera
Ms. Ruth J. Hess
Mr. Scott Hess
Mr. and Mrs. Stephen Hill
Mr. and Mrs. Norman M. Hirsch
Mr. James G. Holaday Jr.
Mr. D. Peter Holmes
Mr. Barry Horek
Ms. Anne Iles
Mr. Mark S. Ishaug
Ms. Karen Jaris
Ms. Taneka Jennings
William and Susan Jennrich
Mr. and Mrs. Jeffrey A. Johnson
Mr. Adam Johnson
Ms. Jeanne Johnson
Ms. Nicole Jones
Josh Jubelirer
Ms. Jean Kahling
Mr. David Kalat
Ms. Lalita Kalita
Hillary Kalman
Ms. Mariola Kasper
Ms. Marilyn J. Katz
Dr. Christopher B. Keys and Dr. Elizabeth J. Keys
Mr. and Mrs. Patrick J. Killman
Ms. Kirsten Kingsley
Ms. Robin Knox
Ms. Julie Knudson and Mr. Paul Nielson
Ms. Janet Korthauer
Alan Krashesky
Peter Krouwer
Mr. Christopher M. Kuhlman
Mr. John Langton
Ms. April L. Langworthy
Mary Ann Larkin
Therese L. Larkin
Ms. Laurie Larson
Peter C. Lee
Mr. and Mrs. Peter R. Lewis
Mr. Andreas M. Liewald
Mr. Connor Liss
Ms. Catherine Longkumer
Mr. Thomas P. Luning, Esq.
Ms. Joanne Madigan
Mr. Scott Mainquist
Mr. Paul C. Marengo and Ms. Joan Simmons
Ms. Narisse Martin
Ms. Taffy Jo Mayers
Mr. John M. McCleary
Mrs. Gal McKevitt
Ms. Linda McLaren
Ms. Virginia McMahon
Ms. Elinor G. McMaster
Ms. Rita Meredith
Ms. Sheila Merry
Mr. Harry Meyer
Mr. and Mrs. Michael C. Meyer
Ms. Maureen Meyer
Mr. William Michel
Ms. Carla Michelotti-Colvin and Mr. Robert Colvin
Mr. John A. Mikowski
Aspasia and Jay Miller
Ms. Amy Milligan
Mr. Frank Molinaro
Mr. Brad Moore
Ms. Bela Mote
Ms. Molly Murphy
Mr. and Mrs. Thomas O. Myers, Jr.
Ms. Marie Myszkowski
Ms. Judy Nahumyk
Ms. Tracey Nelson
Mr. and Mrs. Carl A. Neumann
Ms. Carrie Noe
Ms. Sheila O'Brien
Clare L. O'Shea
Ms. Janie Oldfield
Ms. Nancy Oppor
Mr. Juan Orta
Ms. Tara Ounan
Ms. Nina Paroff
Mr. Curtis L. Peace, Jr.
Ms. Cynthia Perrino
Mr. and Mrs. Jay Peterson
Ms. Katie Peterson
Ms. Pamela Peterson
Mr. and Mrs. Patrick M. Peterson
Ms. Clare Pierce
Ms. Karen Pierz
Ms. Tanya Pietrkowski
Ms. Patricia Pike
Kevin Pilarski
Ms. Ann Pinkney
Mr. and Mrs. William Poirier
Ms. Lisa Pollard
Mrs. Melissa Potdar
Ms. Karen Power
Mrs. Erin Puckett
Ms. Joyce Quezada
Ms. Kimberly Quigley
Ms. Jocelyne Raahauge
Michelle Rae Sobi
Mr. Denardo Ramos
Ms. Mari Kaye Rath
Ms. Kim Reese
John Reh
Mr. and Mrs. John B. Reid
Mr. and Mrs. David Rendall
Ms. Kimberly Reome
Seth Rich
Ms. Patricia Robb
Ms. Deborah Robertson
Susan and Robert Rose
Ms. Katherine Rush
Ms. Marion Ruthig
Mr. and Mrs. Mostafa Samsami- Mohajer
Mr. and Mrs. Steven R. Sarovich
Ms. Judith Scandiff
Mr. Michael H. Schilling
Madeline Schmidt
Mr. and Mrs. Daniel N. Schuchardt
Mr. Steve Schuster
Ms. Vanessa Schwartz
Ms. Jenny Scott
Ms. Alfreda Shapere
Mrs. Pam Sharar-Stoppel and Mr. James Stoppel
Mrs. Kerry Sharpee
Nancy and Brian Sheehan
Ms. Dianna Sheets
Mrs. Jill Shiner
Ms. Nancy W. Sieder
Ms. Christine Simpson
Ms. Patricia Skaja
Ms. Sara Slaughter
Mr. Erik Snapp
Mr. Rob Snyder
Ms. Keeley Sorokti
Robert and Julie Soule
Ms. Kendra Stead
Ms. Sharon Stolz
Ms. Rachel E. Styx
Ben Suman
Mr. and Mrs. Curt Summers
Mrs. Donna Taylor
Mr. and Mrs. Andrew Teitelman
Dr. and Mrs. Mark D. Thompson
Fred Tietze
Ms. Anne Tinaglia
Ms. Nancy Travers
Ms. Julia Ulaszek
Mr. Peter Van Nortwick
Mr. and Mrs. Hans Van Overbeek
Greg Vesta
Ms. Carolyn Wahlskog
Mr. Steven Waitz
Mr. and Mrs. Craig Walker
Ms. Marilyn Wandolowski
Cheryl A. Wash
Mr. and Mrs. William J. Wash
Mr. Charles T. Wehland
Mr. Simon Weiner
Kathy Weissenhofer
Ms. Theresa A. Whalen
Ms. Kimberly White
Mr. Doug Wielard
Ms. Emma Williams
Mrs. Liane K. Williams
Mr. Gary Wincek
Mr. and Mrs. Adam M. Wolff
Mr. Daniel C. Wolff
Ms. Gay Lynn L. Wons
Ms. Carol Wood
The Honorable Melissa Wynne
Nada Zepsa
Mr. Dale Zigulich
Mr. and Mrs. Stephen Dirk Zink
Mark Zivin and Margie Zivin

INNOVATIVE CULTURE
ALECK MATAMBO, Vice President, Strategic Planning, Dell Technologies
''MFS has truly shown how organizations can adapt during challenging times. MFS demonstrated its agile and innovative mindset through adapting its operating model to continue safely serving the community. In times of strife, MFS has been and will continue to be there for those who need us the most. The road ahead will be challenging, but I believe MFS will continue to make a real difference."
MATCHING GIFTS
The Benevity Community Impact Fund
Cornerstone Research
EasyMatch
Exelon Foundaton
Loomis, Sayles & Company, L.P.
McDonald's Corporation
Motorola Solutions Foundation
The Northern Trust Charitable Trust
Polk Bros. Foundation
Stout Risius Ross, LLC
YourCause

IN HONOR OF
Abuse survivors
April Arnold
Madonna, Maddy & Georgia Aguilar
Arjun Ahluwalia
Bain
Being a survivor
Ben & Jack
Brittany's Birthday
Sonja Brisard
Vaughn Bryant
Calumet Staff
Judie Caribeaux
Linton Childs
Communities impacted by the recent protests
Corey Davis
Darien Woman's Club 50th Anniversary
David & Elena Deloof
Vivian DiNardo & Lauren DeSimone
Craig and Ashley Duchossois for being NACD Chicago speakers
Ric Estrada
George Floyd
Michael P. Foradas
Dwayne and Lavette Frazier
Dwayne, Lavette, Tamia, and Devin Frazier
Doris G.
Megan Garrad & Cole Carter wedding
Mica Garrido
Kristine Martz Givens
Annie Glen
God
Steve & Dina Gonzalez
Peter Groninger
John Haben
Alex Harris
Bridget Hatch
Carolyn Healy
Ann Helt
Healthcare & Essential Workers
Heartwood Society
Cindy Hitchbock
Tony & Sue Hunter
Tony Hunter
Jon, The Chicago Tribune Newspaper courier
Bryan Johnson
Guy Johnson
Roger Johnson
Ashley and Michael Joyce
Janet Kardatzke
Rick Karuhn, Lisa Jandacek, and Bill Kopesky
Miguel Keberlein
Clara J.L. Lewis
Catherine Longkumer
Zach Matyja
Kate & RJ Melman
Martha Melman
Jennifer Michel
Theodore and Joanne Mlsna
Murray Family
Marsha Onorato
Adam Page
Brian Paladie
Alan Peterson
Dominique Ritvo
Audrey Rubin

IN HONOR OF cont.
Senior Service Program
Mike Skarr
Ruth Swanson
David Tropp
Peter, Katherine and Wallace Tulloch
Plant Truck Chicago
Rebecca Wallenfelsz
Rummel- Sharvit-Katz Families
The ladies of the UPAVIM Women's Cooperative in Guatemala City, Guatemala
Jill Quigley
Bonnie Wayman-Dodd
Adrienne Weiss
John Wolff & Ahmed Minhaj
Woods Family
Matt and Marney Zimmer

IN MEMORIAM
Richard Arnold
Patricia Byrne
Daniel Cappello
Mary & Nicholas Chieco
Dr. Amala Das
Clifton and Blanche Franklin
George Floyd and all those lost to racism & police brutality
Ginger Goltermann
Ryan Grybas
Jack Higgins
John Higgins
IWR
Johnny Lonergan
Desmond Mannie
Sally McEvoy
Joan & Larry Meyer
Sandra Miller
My Mom & 3 brothers
Grace Newgard
Celia Mae Berland Neymark
Bettie Mele and Margaret O'Malley
Joan O'Sullivan
Alan Peterson
Mildred "Milly" Peterson
Bubbles Pfeiffenberg
Lorna Poulos
Paul Pyrcik, Sr.
David and Karen Rasey
William Snyder, Sally McEvoy
Philip Stamatakos
Bettie Starrett, long-time resident of Glen Ellyn
Eileen Sulli
Michael A. Vardas, Sr.

GIFTS IN KIND
Mr. Haven and Mrs. Mackenzie Allen
Amy Bissonette Photography
Lori Andrews
Azucena Avalos
Harriet Barry
Priscilla Blattner
Bosch Corporation
Boston Consulting Group
Breakthru Beverage Group
Broadway In Chicago
Jane Bronson
Lynn Bush
Kristen Bylica
Cabot Cheese
Judie Caribeaux
Chamberlain Group
Chapman and Cutler LLP
Chicago Bears
Chicago Cubs
Chicago Tabernacle Church
Church of Jesus Christ of Latter-Day Saints
College of DuPage
Crist | Kolder Associates, LLC
Sarah Dalton
Mr. and Mrs. Nathan C. Dent

GIFTS IN KIND cont.
Discover Financial Services
Disney Worldwide Services, Inc.
Downers Grove Pediatrics
Kayla Dunlea
Essendant Charitable Foundation
Christine Estopinan
European Wax Center
EvolveHer
First Midwest Bank
Franchan Foster
Carole Frano
Gary Methodist Church Knitting Circle
Margaret Ginnan
Ms. Kristine M. Givens
Maya Gonzales
Heather Hathaway
Laura Henry
Lisa Heurich
Kelly Holmes
Mr. and Mrs. Denis O. Hurley
Ice Miller LLP
ICNA Relief USA
Joint Civic Committee of Italian Americans Women's Division
Mr. and Mrs. Michael and Ashley Joyce
Susan Kacmar
Erica Kingsbury
Therie Lai
Landscape Depot
Mr. Jonathan Langford
Lettuce Entertain You Enterprises, Inc.
Lush Cosmetics
Madison Early Childhood
Jackie McGrath
Martha and Richard Melman
Midwestern University
MillerCoors
Christine Murphy
Sr. Master Nakane's ATA Black Belt Academy
Naperville Junior Woman's Club
Naperville Police Department
Naperville Public Library
Olivia Negris
Mr. and Mrs. Dolores Nevinski
Carolyn Novak
Oldcastle Building Envelope
Sarti Patel
Judy Pavlik
Penzey's Spices
Ms. Maria Perez
Cherese Pierce
Mr. and Mrs. David Pilotto
Mr. and Mrs. Jim Porter
Queen Bee Quilters
Ms. Barbara Rapp
Terra C. H. S. Rep.
Cathy Revers
Mrs. Olga Roder
Mrs. Sophia Ruffolo
Maria E. Sandoval
Shepard Medical Products
Alexandra L. Singer
Soroptimist International of Suburban Chicago
Denise Southard
Mr. Mark Southern
The Principal Financial Group
The Range At 355 / The Well Armed Woman
Thermo Fischer Scientific
Lauren Thresh
Micheline Toplak
Lorna Turner
Mr. Jeff Tweedy
UBER
ULTA Beauty
Ulta Beauty Charitable Foundation
Meredith Wayant
Charlene Whitehead
Jessica Wielgot
Maddie Wilson
Mr. W. Rockwell Wirtz

LEARNING ORGANIZATION
TANYA DAVIS, Founder & Vice President, The Will Group
'"MFS recognizes the importance of working and growing together. We are interconnected. When our brother or sister falls, we all fall. We succeed by helping others succeed. Only then do WE ALL succeed. When we don't understand one another, we take the time to learn and grow from our brothers and sisters so that we can continue the journey together. As the old African proverb says, "If you want to go fast, go alone. If you want to go far, go together."
MPOWER THE NIGHT
EVENT COMMITTEE
Richard Price, Chair
Hubert L. Allen
Erik D. Barefield
Erica J. Borggren
Marcus L. Cooper
Tanya Davis
Craig Esko
Kristine M. Givens
Merle Goldblatt Cohen
Amanda M. Graveline
Stephen M. Griesemer
Christy Harris
Kyle L. Harvey
Roger C. Hochschild
Tony Hunter
Ashley Duchossois Joyce
John L. MacCarthy
Marilyn Marchetti
Aleck Matambo
John McClure
Jackie McLauglin
Martha W. Melman
Toyin Ogun
Emily Ory
Peyton H. Owen
Diana Palomar
Virginia J. Pillman
Daniel F. Rahill
Barbara Rapp
Bryan P. Rozum
Sophia Ruffolo
Eileen P. Scudder
Kecia L. Steelman
David Tropp
Michael A. Vardas
Kamiar Vossoughi
Ricardo Estrada, President and CEO

AFTER PARTY
HOST COMMITTEE
MacKenzie Allen
Steve Bauer
Michelle Bean
Ellie Forman
Brittani Krueger
Sophia Ruffolo
Katie Seeman
Vivian Di Nardo, Director of Events

DUPAGE GALA
EVENT COMMITTEE
April Arnold, Co-Chair
Maryellen Klang, Co-Chair
Carol White, Co-Chair
Darrin Bacon
Sara Clark
Sharon D'Alessandro
Chris Dabovich
Lisa Gangi
Stacie Gannon
Bill Jennrich
Dr. Beth Johnson
Anne Leventry
Dan McGowan
Eugene Malloy
Rae Nevling
Marcie Peterson
Jeff Platt
Paul Pyrcik
Cindy Rynning
Mike Skarr
Pat Whiteside
Leslie Wilson
Nikki Cameron, Executive Director, Metropolitan Family Services DuPage

EQUAL ACCESS TO JUSTICE
AWARD LUNCHEON
EVENT COMMITTEE
Jonathan Bunge, Co-Chair
Brenda McNamara, Co-Chair
Amanda Amert
Bruce R. Braun
Angela Frye
Steven R. Gilford
Kyle Harvey
David H. Hoffman
Samera S. Ludwig
Craig Martin
Michael G. McQuillen
Linda K. Myers
Ron Provenzano
Michelle Ramirez
Robert Regan
Michael Roche
Ron Safer
Ethan Samson
Leslie Smith
Scott Solberg
Kristofer Swanson
Anton R. Valukas
Matthew Walch
Steven R. Wall
Andrea L. Zopp
Ric Estrada, President and CEO

CALUMET MIRACLE ON 103RD STREET INVESTMENT APPEAL CO-CHAIRS
Jorge Farr-Aguilar
London Rakestraw
Derrick Taylor
Eric L. Thompson

BOARD OF DIRECTORS
Ashley Duchossois Joyce, Chair
David S. Tropp, Vice Chair
Leslie M. Smith, Secretary
Michael A. Vardas, Jr., Chair Emeritus
Hubert L. Allen
Erik D. Barefield
Erica J. Borggren
Erica F. Canzona
Robert C. Carr
Piyush Chaudhari
Julie Chavez
Julia A. Cloud
Merle Goldblatt Cohen
Jennifer Comparoni
Marcus L. Cooper
Timothy S. Crane
Tanya G. Davis
Jason Dubinsky
Rebecca S. Eisner
Craig Esko
Michael P. Foradas
C. Gary Gerst
C. Graham Gerst
Steven R. Gilford
James V. Gilliam
Kristine Givens
David P. Glatz
Stephen M. Griesemer
Christy Harris
Wallace Harris, Jr.
Kyle Harvey
Roger C. Hochschild
R. Thomas Howell, Jr.
Tony W. Hunter
W. Kirk James
Ronald D. Kropp
Jerome Krulewitch
John L. MacCarthy
Marilyn Marchetti
Jeanne Marcus
Aleck Matambo
Glenn Mazade
Jackie McLaughlin
Katherine Ann Melman
Martha Whittemore Melman
Toyin Ogun
Emily Ory
Peyton H. Owen. Jr.
Diana Palomar
Stephen R. Patton
Virginia Johnson Pillman
Richard Price
Daniel F. Rahill
Michelle Ramirez
Barbara Rapp
Allen A. Rodriguez
Bryan Rozum
Audrey H. Rubin
Sophia Ruffolo
Kathleen K. Rummel
Lisa Cohen Schenkman
Eileen P. Scudder
Laurie Fetzer Shults
Scott W. Simmons
Scott C. Solberg
Byron O. Spruell
Kecia Steelman
John R. Storino
Lynn Turner
Jared Vegosen
Kamiar Vossoughi
Debbie K. Wright
Matt Zimmer

LEGAL AID SOCIETY
Anna Novoseletsky, Chair
Matthew W. Walch, Vice Chair
Amanda Amert
Gregory S. Bailey
Jeffrey Bruns
Jonathan C. Bunge
Linton J. Childs
Robert B. Ellis
Michael Emmert
Kelly A. Fetzer
Angela Frye
Steven R. Gilford
Steve Grimes
Kyle Harvey
Michael C. Kasdin
Chantal N. Kazay
Brenda McNamara
Ken Mathieu
Charles Peters
Rita M. Alliss Powers
Michelle Ramirez
Robert J. Regan
John Richardson
Michael P. Roche
Lewis Rosenbloom
Ethan Samson
Leslie M. Smith
Scott Solberg
Pamela Taylor
Christopher Wilmes

METROPOLITAN & LEGAL AID ASSOCIATE BOARD
Amanda Graveline, Co-Chair
William Poirier, Co-Chair
Mackenzie Allen, Co-Vice Chair
Nate Schnader, Co–Vice Chair
Blair Anstaett
Arjun Ahluwalia
Daniel Arras
Jessica Beringer
Emily Caldwell
John F. Cutrera
Adam Dauksas
Dan Finnegan
Jim Fox
Shaun Hawkinson
John Holland
Anthony Ivone
Daniel Kach
Marjorie Kennedy
Rachel Kubasak
Chris Kuhlman
Wick Lutz
Renzo G. Mejia
Brian Paladie
Haviland Rummel
Mike Schilling
Steve Schuster
Laura Sexton
Bhush Shah
Neal Sutton
Peter Van Nortwick
Heather Waller
Chip Wille

CALUMET COMMUNITY BOARD
Ledall Edwards, Chair
Jorge Farr-Aguilar, Co-Chair
Eric L. Thompson, Co-Chair
Bettye Baker-Houston
Jennie Betton
Sonja Brisard
Latoyia Huggins
Reverend Michael D. Jacobs
Steve A. James
Ola B. Kirksey
Dr. Ollie Knight, MSW/ACSW/DHL
Ruby L. Larkin
Paris Lewis
London Rakestraw
Derrick Taylor
Tanya Terry-Cobbin
Dominique Wallace
Liane K. Williams

ASSOCIATE BOARD
Pete Gordon
Cheryl Freeman Smith
Nadine Harris-Clark
Dr. Joan Hill
Dr. Kimberly A. Mann
Rhonda Perdue
Leaster J. Robinson-Fonville
LaJewell Thompson

DUPAGE COMMUNITY BOARD
Bill Jennrich*, Chair
Patrick Whiteside*, Vice Chair & BDSC Co-Chair
Maryellen Klang*, Vice-Chair & Gala Committee Co-Chair
Jody Gauthier*, Secretary
Pat Alstrin, Liaison for the Women's Auxiliary
April Arnold, Gala Committee Co-Chair
Thomas J. Carmody
Sara Clark
Sharon R. D'Alessandro*, BDSC Co-Chair
Darrin Bacon
Christopher Dabovich
Carol Dimas
Heather Eddy
Stacie Gannon
Robert G. Gibson
Tom Hutchinson
Beth Johnson
Steve Junk
Max Leichtman
Anne Leventry
Eugene D. Malloy
Dan McGowan
Mary Beth McLean
Jim McSherry
Greg Meyer
Rae Nevling
Marcie A. Peterson
Jeffrey R. Platt
Cindy Rynning
Paul Pyrcik, BAC Chair
Gina Sharp
Emily Shupe
Michael Skarr, Campaign to Mpower Families Chair
Reji Tharakan
Dennise Vaughn
Greg Vesta
Carol White, Gala Committee Co-Chair
Leslie Wilson

DUPAGE ALUMNI BOARD COMMITTEE
Faiz Ahmed
Matthew Allgood
Alexander (Sandy) Allison
Larry Carroll
Jim Carter
Robert Christie
Ryanne Dent
Pete DiCianni
Tim Elliott
Steve Gonzalez
Dan Gorsky
Michael Gresk
Randall Hultgren
Robert Hutchinson
Joseph Imburgia
Nick Keseric
Dean Leffelman
Glenn Mazade
Charles McKenna
Carl Neumann
Frank Pecora
Ed Perez
Sally Porter
Susan Rose
Daniel Schuchardt
Kim Stapleton
Pamela Sharar-Stoppel
John Stitzell
Terrence Taylor
Reji Tharakan
Michael Thorpe

EVANSTON/SKOKIE COMMUNITY BOARD
John Mead, Vice Chair
Mi Balderas
Sana Bhojani, JD
Pedro J. Cevallos-Candau
Hannah Fernandez
John Haben
Bryon Harris
Evaristo Lopez
Roger Sosa
Simon Yohanan
Joseph Zoeller

MIDWAY COMMUNITY BOARD
Harry Meyer, Chair
Donnica Austin-Cathey
David De Santiago
Norma Irizarry
Christine (Tina) James
Manny Jimenez
Dave Leeney
Daniel Loftus
Jesus Magana
Camille Odeh
Anne Panomitros
Natali Rehman

NORTH COMMUNITY BOARD
Carina E. Sánchez, Chair
Maggie Antillon-Mathews
Maribel Arroyo
George Borovik
Dr. Ana Gil Garcia
Christian Gutierrez
Eric B. Lugo
Alberto Ortega
Patricia Rodriguez
Michael Sobczak

SOUTHEAST CHICAGO COMMUNITY BOARD
Shirley Carter, Chair
Da Lina Bailey
Tevonne Ellis
Loraine Moreno
Alyssa Morgan
Laurentino Ramirez
Alnierys Venegas

*Executive Committee member
BDSC = Business Development and Stewardship Committee
*Executive Committee member
BAC = Board Advancement Committee

YES-MINDED APPROACH
ERICA CANZONA, Vice President, Goldman Sachs & Co. LLC
'"Through my work with the Altgeld Leadership Program, I have witnessed how Metropolitan Family Services nurtures the ambition of young students as they are shown options for post-secondary school and career advancement. MFS recognizes that these bright young leaders can be an example for us all!"
FAMILY TRUST
---
Empowering families goes beyond impacting lives today. At Metropolitan Family Services it means investing in future generations. Our Family Trust offers a unique opportunity to ensure thousands of family members, from newborns to seniors, will be able to access services that will help stabilize, strengthen and transform their lives.
"Metropolitan's strong leadership and tangible impact are critical today, and it is apparent to us that they must endure to positively impact the Chicago area for future generations. Their data focus, strategic plan and program outcomes make it possible to envision a level of permanence.
It was an important decision for our family to establish an investment plan for Metropolitan Family Services in our will and support the perpetuity of their vision. Our commitment to our neighbors and love for Metropolitan Family Services are our driving forces to become proud Family Trust members and update our estate plan."
Mr. and Mrs. Erik Barefield, Members, the Family Trust
FAMILY TRUST MEMBERS
Anonymous
Natalie Anenberg
Patricia Ashbrook
Mr. and Mrs. Erik Barefield
Robert and Darden Carr
Dennis Conroy
Jennifer Straub Corrigan & Patrick Corrigan
Emily and John Costigan
Marie and Craig Duetsch
Jan and Jerry Erickson
Robert and Anne Faurot
Wade and Beverly Fetzer
Rhona and Julian Frazin
Virginia and Gary Gerst
Julie Hall
Elizabeth Harrington
Kyle Harvey
Jane Holzkamp
Jerry James and Kitty Bliss
Carol B. Johnson
Richard L. Jones

Arthur O. Kane
Robb Knuepfer
Nancy and Robb Knuepfer, Jr.
Marcia and Dave Knuepfer
Richard Loewenthal
Anne and Ed Lyman
Nancy Lynn and Andy Teitelman
John and Lisa McClure
Martha and Richard Melman
Phyllis and Edgar Peara
Barbara Petersen
Ginger and Stanley Pillman
Barbara Rapp
Beth Dovenmuehle Rothermel
Patrick J. Schauer
Eileen P. Scudder and Russ Zimmermann
Alfreda Shapere
Laurie and Jim Shults
John Stitzell
James E. Thompson
Donna and David Tropp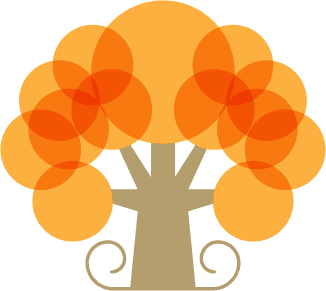 Establish Future Gifts
In Your Estate Plan
To learn more, contact:
Barbara West Stone
Chief Development Officer
(p) 312-986-4028
(e) westb@metrofamily.org